It already smells of winter, the nights are starting to be cold and we re back to the roaring fires and the cozy blankets. With all this comes one of the most festive times of the year: Christmas!
And with Christmas approaching, we start thinking about the gifts we wanna give. If you're like me, one of the hardest gifts to choose is the gift for mom, one of the most important women in our lives and the best mom in the world! Still don't know what to give your mom this Christmas? Here are some tips: 14 Christmas gifts for Mom that she will love!
Ah, if you are looking for a gift for your boyfriend, take a peek here!
14 Christmas gifts for mom she will love!
Every mom has her own personality, so our suggestions are wide and for all tastes: gifts for more liberal or more conservative moms, younger or less young, harder to please or not at all… What do you think?
If your mother is a fashion fan, surely she's already heard about the online store About You, so we took a look and it's really for all tastes! Our suggestions go to:
Pullover 'Larissa'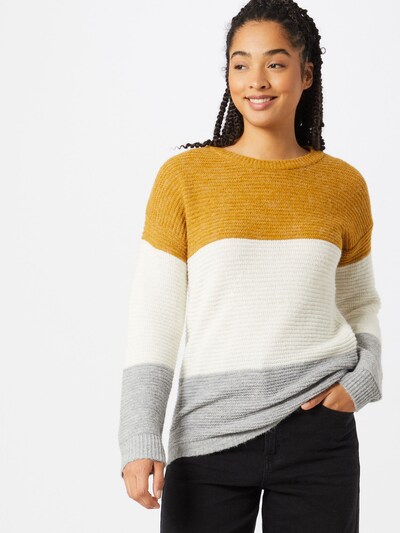 In mustard / gray / white, it's a winning choice for those who like a more casual and excellent style to face this winter, what do you think?
Clutch Calvin Klein
In a more classic approach, this Calvin Klein clutch adapts to any occasion, great for events or for a night out!
Shoulder bag 'BBEZEL', Steve Madden
More classic, this bag is fantastic for the day-to-day madness, super elegant, and adaptable to any look!
Is your mother's scene is more jewelry, perfumes or cosmetics?
Citrus colored earrings, in 925 sterling silver, round shape
At a very affordable price, the Super Jeweler has this format with different gemstones, in addition to other beautiful and very varied options!
Beautiful Sunglasses
Life's too short to take yourself too seriously. With subtle stripes across the frame front and chrome detailing on the arms, our colored Teardrop frames help you make a subtle statement.
Comes with the original case & cloth and has a 1 Year Warranty.
Aromatherapy Associates Ultimate Bath and Shower Oil Collection
Discover the healing powers of aromatherapy with Aromatherapy Associates' Ultimate Bath and Shower Oil Collection, comprising ten soothing bath and shower oil blends in luxury discovery sizes. Presented in a sleek gift box.
The Set Contains:
Deep Relax Bath & Shower Oil (9ml)
Light Relax Bath & Shower Oil (9ml)
De-Stress Mind Bath & Shower Oil (9ml)
De-Stress Muscle Bath & Shower Oil (9ml)
Revive Morning Bath & Shower Oil (9ml)
Revive Evening Bath & Shower Oil (9ml)
Support Breathe Bath & Shower Oil (9ml)
Support Lavender & Peppermint Bath & Shower Oil (9ml)
Support Equilibrium Bath & Shower Oil (9ml)
Inner Strength Bath & Shower Oil (9ml)
The Luxe Collective Limited Edition Beauty Box
Flawless makeup and a perfect complexion go hand in hand. It's never been easier to achieve such effortless results than with the limited-edition Luxe Collective from Beauty Box. Containing 9 beautifying products from top brands such as Laura Mercier, Shiseido, and NARS, this box will have you feeling your best self.
The Luxe Collective is your ultimate beauty buy for this season.
What's in the box:
Laura Mercier Translucent Loose Setting Powder- 1g- worth £1.10
NARS Climax Mascara- 6g- worth £22
NARS Blush in shade Orgasm- 2.5g- worth £16
Shiseido Benefiance Wrinkle Smoothing Cream- 15ml- worth £22.50
Shiseido Ultimune 3.0 Face Serum- 5ml- worth £11.50
bareMinerals Pureness Cleanser- 120ml- worth £18
Serge Lutens La Dompteuse Encagee- 1ml- worth £1.60
Narciso Rodriguez For Her Ambree- 10ml- worth £9.70
Which will you receive?
Laura Mercier ROUGE Lipstick BLUSH PINK- 3.5g- worth £26
Laura Mercier ROUGE Lipstick ROSE VIF- 3.5g- worth £26
Laura Mercier ROUGE Lipstick ROSE ROUGE- 3.5g- worth £26
Armani Si Eau de Parfum Christmas Gift Set – 50ml
Top Notes: Blackcurrant Liqueur.
Heart Notes: Rose de Mai Absolute, Freesia.
Base Notes: Patchouli, Oakmoss.
Gift a luxurious fragrance this festive season with the Armani Si Christmas Gift Set 50ml. Starring a duo of the timeless Si EDP and a matching scented body lotion, the gift set embraces skin with a sophisticated and feminine scent.
The fragrance opens with a burst of fresh fruity florals. A cocktail of blackcurrant liqueur and rose de mai absolute evoke images of fresh sheets drying out in the summer breeze. Elegant freesia adds a fresh and addictive edge, making way for a dry-down of sensual patchouli and oakmoss.
Set Contents:
Si EDP 50ml
Si EDP 15ml
Si EDP Body Lotion 75ml
Does your mother love to walk and travel? There are plenty of opportunities, whether it's a stay somewhere nearby or a weekend in a dream destination.
Weekend in Near Sawrey
If you think she prefers another destination, you can take a look here:
Trip to Paris
If your mom has a preference for healthy and well-being choices, this could be the gift created especially for her!
Vitapod Machine Starter Kit
This high-performance beverage machine with advanced filtration is uniquely designed to turn tap water into nutritious drinks for well-being. Fruits offer a range of benefits and include a unique blend of vitamins, minerals and flavonoids, powerful plant antioxidants.
Of course, a selection of books and memoirs could not be missing! I, as an unconditional fan of reading, love each of these options!
Becoming – A Minha História, de Michelle Obama
In her memoir, a work of deep thought and a fascinating narrative, Michelle Obama invites readers to step into her world, recounting the experiences that shaped her – from her childhood in Chicago's South Side, through her years as an executive, balancing the demands from motherhood and work, to time spent at the world's most famous address… Tender, wise, and revealing, BECOMING is an intimate account of a woman of soul and substance who constantly defied expectations – and whose story inspires us to do the same.
This Much is True
BAFTA-winning actor, the voice of everything from Monkey to the Cadbury's Caramel Rabbit, creator of a myriad of unforgettable characters from Lady Whiteadder to Professor Sprout, MIRIAM MARGOLYES, OBE, is the nation's favorite (and naughtiest) treasure. Now, at the age of 80, she has finally decided to tell her extraordinary life story – and it's well worth the wait.
Find out how being conceived in an air-raid gave her curly hair; what pranks led to her being known as the naughtiest girl Oxford High School ever had; how she ended up posing nude for Augustus John as a teenager; why Bob Monkhouse was the best (male) kiss she's ever had; and what happened next after Warren Beatty asked 'Do you fuck?'
From declaring her love to Vanessa Redgrave to being told to be quiet by the Queen, this book is packed with brilliant, hilarious stories. With a cast list stretching from Scorsese to Streisand, a cross-dressing Leonardo di Caprio to Isaiah Berlin, This Much Is True is as warm and honest, as full of life and surprises, as its inimitable author.
Firbon Album Scrapbook A4 with Gift Box Personalized
Vintage hollowed heart shape design, warm and romantic. Hardcover with a lock will protect your photos and words forever. The rings are rust-resistant.
Superior thick blank paper 31 sheets with refillable design (1 red card, 30 black cards). Convenient to remove and refill pages.
Cover size 11×8 inch; Inner page 9.7×7.0 inch. Can hold no less than 120 photographs of 4×6 inches.
Enjoy the time to DIY your personalized mom's photo album, travel record, postcard, and ticket collection book.
If you think these suggestions don't suit your mom's tastes, check out one of our articles with ideas on winter travel, getaways for two (after all, your mom is also entitled to a romantic getaway!), awesome gadgets, and travel items:
I hope you like these tips and that this Christmas may be amazing! 🙂
a-ana